Hello there! Thanks for stopping by!
Please feel free to browse and checkout the website. As you will see there are currently no galleries showing as they are in the process of updating.
Check back soon for the updated galleries, but in the mean time check out Mallory McClure Photography
on Facebook and follow me on Instagram for examples of my work.
Calling all brides – past + present!
For details on the Spring 2015 Bridal Beauty Event check out the Bridal Beauty Event page.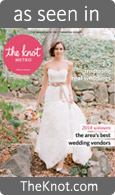 123 Cherry Road Liverpool, PA 17045
717.903.4036 | mallory@mallorymcclure.com